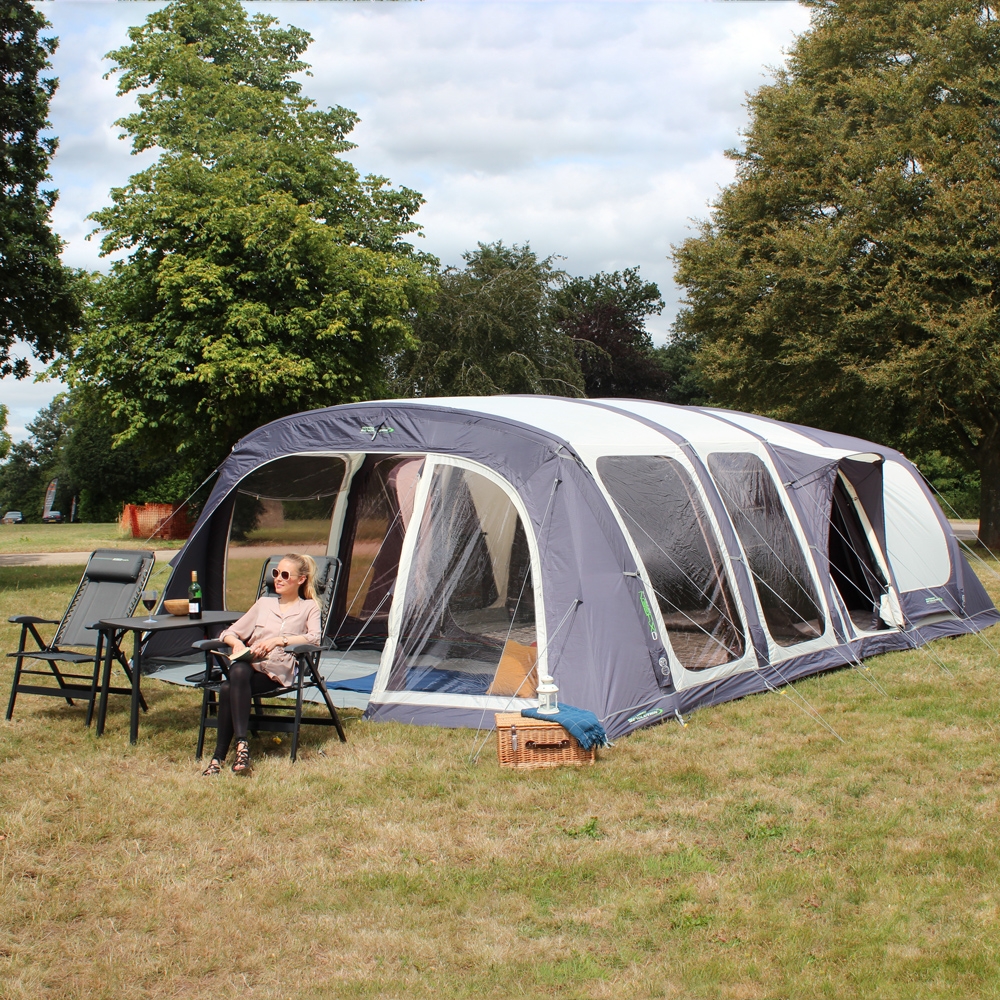 Air Dale 7 tent review
Follonica, Tuscany, Italy
38 degrees Celsius
We have had no issues with the tent at all. Due to our sheltered position from any wind, we have not even needed to tie it down. We have had a few large gusts of wind and the tent has not moved.
Air beam
Pumped up the day we arrived and they have not lost any pressure at all. With blistering heat the beams are standing up well and do not get softer at night when they cool down.
Lounge liner
Best investment one could do if you are heading to the heat. We could not go in the tent a few weeks ago in 30 degree back in Rutland, but now with the liner it is still hot but not radiating heat. When we put the liner up in the heat the difference was immediate.
I would also recommend Outdoor Revolution looking at a liner option for the front porch. This would work for the less windy camping spots in the heat.
Ventilation

The Airdale 7 only has one side door which means in this case due to the site we have against the hedge and it is not usable. Ventilation would be better with two side doors so for hot weather camping the Airdale 6 might be a better option.
In saying that the ventilation system work well and even better if you add the lounge liner.
Space
Massive, lots of room and kids have all there fretinds over and sit inside as everyone else is to hot in motorhomes and caravans.
The Airdale tent option is the best option for the heat over the caravans and motorhome unless you have air conditioning as a tent cools down at night.
We are very fortunate to find this campsite as every pitch come with a fully equipped kitchen and bathroom making life so easy. Great site with swimming pool.
I would recommend the outdoor revolution tent airbeam system to anyone as it it easy and fast to put up and better than poles once up.
My father repairs tents for a living and he note a lot of people are still unsure about air beams in hot weather. He is now happy to tell his customers air beams work, BUT you must purchase a good tent from a good quality supplier and it must have the air release system to avoid the air beam blowing up in the heat.
Author: Bethmillersailing.co.uk