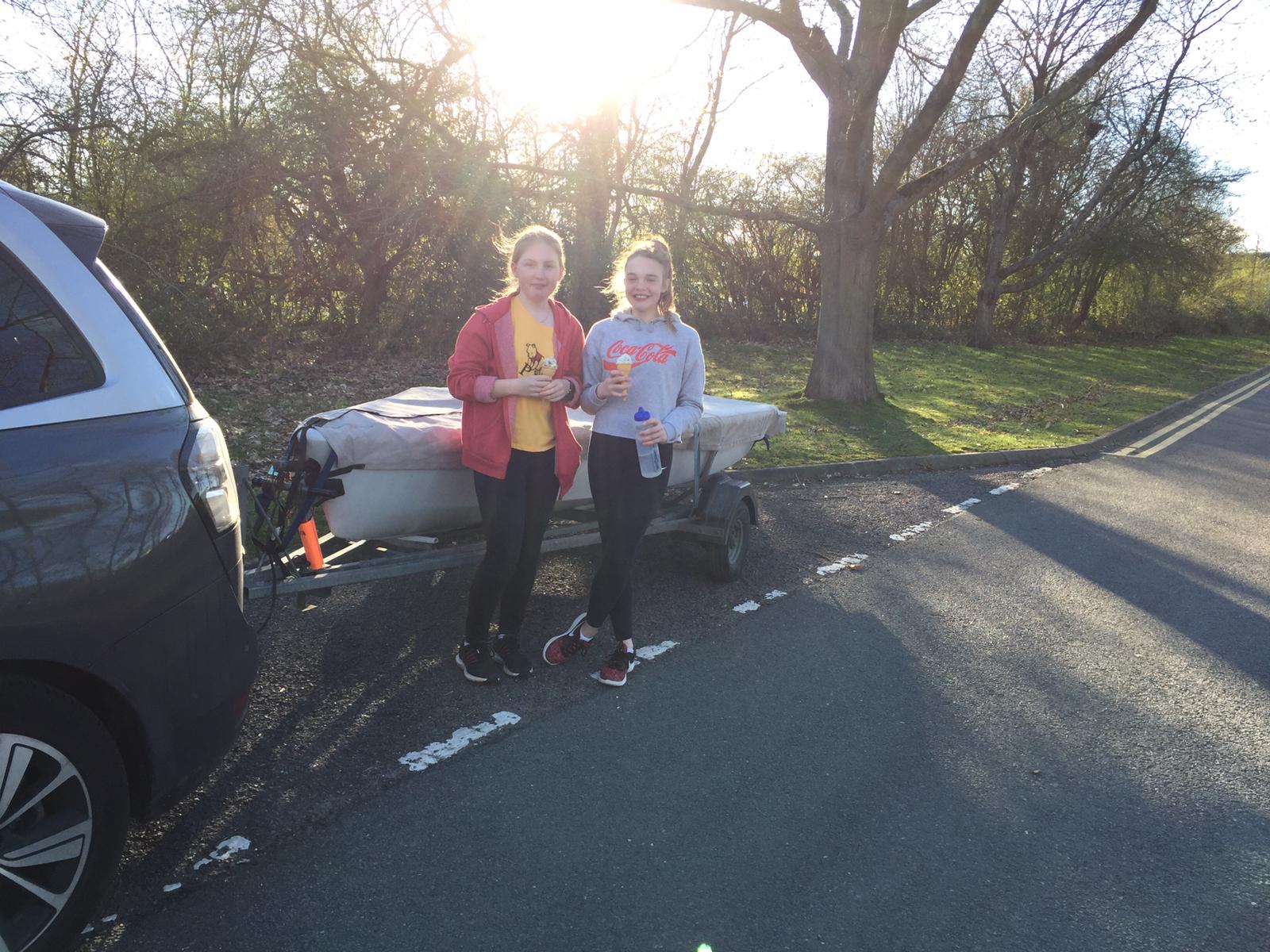 Congratulations Millie & Katherine
53 boats turned up at Draycote Water Sailing Club to battle it out for the title of RS Feva Spring Champion. There was a wide range of experience throughout the fleet and resulted in some amazing races.
Day 1. Day one was forecast to have light winds and it certainly did. Three races were started nut only one completed. The first race was general recalled leading to the second start to be a black flag. On the second start and only race to be completed, we were unfortunately just over the line causing us to be disqualified under the rules of a black flag. Then the third race was started. however, due to the light winds, the race was abandoned. we waited around the start line for another 30mins before the day was called off.
Day 2. The second day of the competition started off with fairly light winds but gradually picked up throughout the day. We had a very successful day with our best race being an 11th. The conditions for the day were challenging but we put our knowledge together landing us with some strong positions. After a great day of racing with increasing winds, Tilda and I were very tired. When we came off the water and started to get changed, we were informed someone had put in a protest against us. We were very nervous about going into this protest because we didn't want another disqualification. After talking to the judges, and a long wait while the negotiated, we found out that we won the protest and the other boat was disqualified due to them breaking rule 19.2b. This turned out to be a very eventful first regatta but we secured 20th place and we celebrated with ice cream.